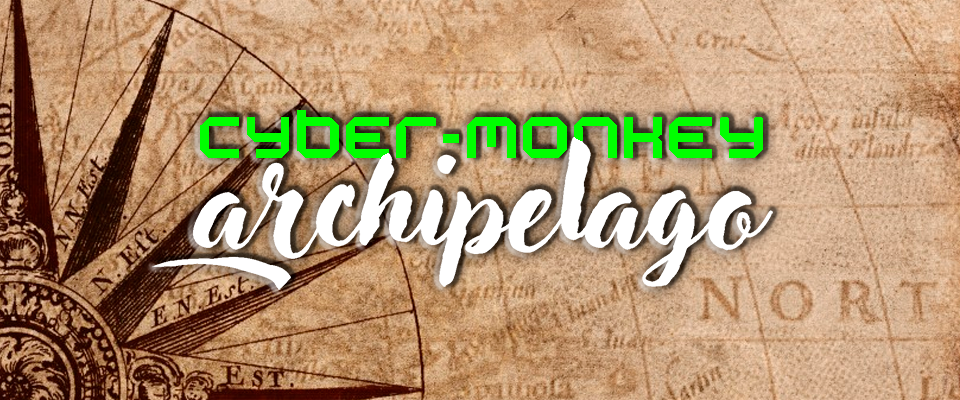 Cyber-Monkey Archipelago
"Far from the control of the Sunken Continent, the San Andres archipelago is the last pirate stronghold. However, Governor Narley's ambition led her to reanimate the corpse of the fearsome pirate LePluck with a mixture of sorcery and technology. Together, they rule the archipelago with an iron fist. Tired of the abuses of their cyborg henchmen and the inhumanly high taxes, some few pirates faithful to the old code are beginning to talk of rebellion..."
Cyber-Monkey Archipelago is a two-page adventure roleplaying game for 1-5 players, inspired by Monkey Island videogames and the cyberpunk genre. This game uses the Push SRD created by Cezar Capacle.

Why PUSH?

A single mechanic to solve all your conflicts.
Dice rolls are influenced by luck and risk-taking only.
GMless play: share the narrative with your friends, or play it solo!
Emergent narrative. Quest-centered design provides players with evocative prompts that can be acted upon.
Pick-up-and-play: zero prep, just sit at the table and the mechanics will push the story forward with you
_/~\_/~\_/~\_/~\_/~\_/~\_/~\_/~\_/~\_/~\_/~\_/~\_/~\_/~\_/~\_/~\_/~\_/~\_

"Lejos del control del Continente Sumergido, el archipiélago de San Andrés es el último reducto pirata. Sin embargo, la ambición de la Gobernadora Narley la llevó a reanimar el cadáver del temible pirata LePluck con una mezcla de brujería y tecnología. Juntos, gobiernan el archipiélago con puño de acero. Cansados de los abusos de sus secuaces cíborg y de los altos impuestos, algunos pocos piratas fieles al viejo código comienzan a hablar de rebelión..."
Cyber-Monkey Archipelago es un juego de rol de aventuras en dos páginas, para 1-5 jugadores, inspirado en los videojuegos de Monkey Island y el género ciberpunk. Este juego utiliza el sistema Push creado por Cezar Capacle.
Por qué PUSH?
Una única mecánica para resolver todos los conflictos
En las tiradas sólo influye la suerte y el riesgo que decidas tomar.
No requiere director: comparte la narrativa o juega en solitario
Narrativa emergente. El diseño centrado en misiones proporciona a los jugadores indicaciones evocadoras sobre las que pueden actuar para construir el mundo.
No requiere preparación, sólo tienes que sentarte a la mesa y la mecánica hará que la historia avance sola.
Purchase
In order to download this game you must purchase it at or above the minimum price of $2 USD. You will get access to the following files:
Cyber_Monkey_Archipielago.pdf (ENG)
540 kB
Cyber_Monkey_Archipielago.pdf (ESP)
528 kB